The Vitters Shipyard has several yachts under construction, all in keeping with their cutting edge designs and construction implementation to produce the unique superyachts that have redefined the stereotypical sailboats of yesteryear. Jan Vitters founded the Vitters Shipyard in 1990 with the primary focus on building hulls. In 1993, Vitters Shipyard delivered their first yacht, a 92 footer which was shortly followed thereafter with the 160' Thalia, the largest sailing yacht in the world at that time. Pedigreed designers that have left their prints on the Vitters sailing yachts have included Andre Hoek, Philippe Briand, Andrew Winch, and Ed Dubois. In 2010 Vitters Shipyard purchased Green Marine, a UK builder with a 6000sqm facility near Southampton. Green Marine was highly accomplished in using robotic systems and varied lightweight composite materials that launched a reputation for producing successful yachts for America's Cup and Volvo Round The World races. Currently under construction at the Vitters yard in Zwartsluis, the Netherlands in conjunction with Oceanco is a Tripp Design and Malcolm McKeon Yacht Design carbon fibre 85 meter luxury state-of-the-art sailing yacht. Another Malcolm McKeon performance sailing yacht is under construction at the Green Marine composite subsidiary and will be a 33 meter carbon fibre hull. Additionally, a German Frers 46 meter high performance aluminum sloop rigged sailing cruiser is also under construction.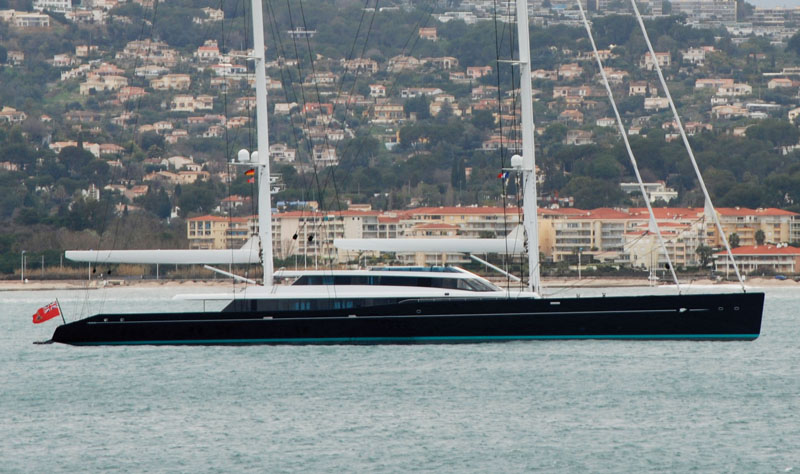 It was an unlikely collaboration with a sailing yacht company coming together with a motoryacht manufacturer to build and finish a beast of a sailing yacht. Her name is "Aquijo" and many would have known her under her previous name and build numbers like Project 85, or hull 3069 (Vitters) or Y711 (OceAnco). As for her exterior design that work came by Tripp Design and Naval Architecture while the interior was done by Dolker + Voges. The owner wanted a combination that is rarely found on a sailing yacht - extensive space, comfort and luxury while surrounded by state-of-the-art technology both inside and out-. As Aquijo sets sail to conquer the world's oceans, she will be a dominant sight in many destinations.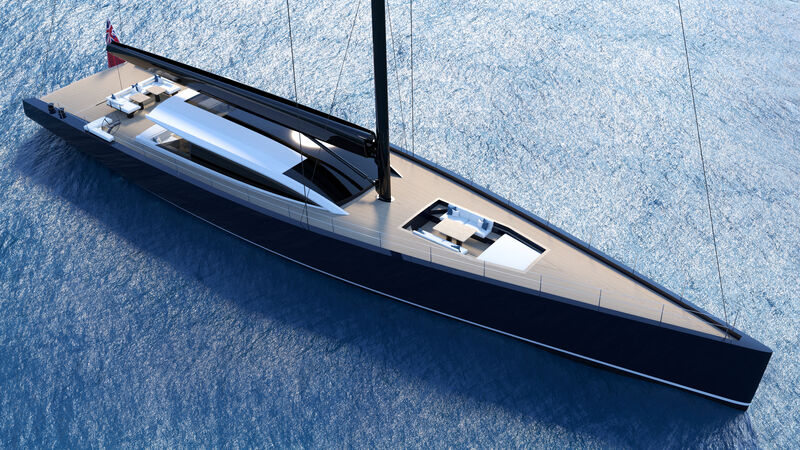 The Vitters name has been quiet in recent years but the yard did have a presence at the recently concluded Monaco Yacht Show (MYS). News is that the yard has sold a new 44-meter sloop which has already started construction. There is not alot of information released on the project be we do know a few specifics. At 44-meters overall, the exterior is penned by Reichel Pugh Yacht Design while the interior was drawn by Design Unlimited. They also did the Naval Architecture.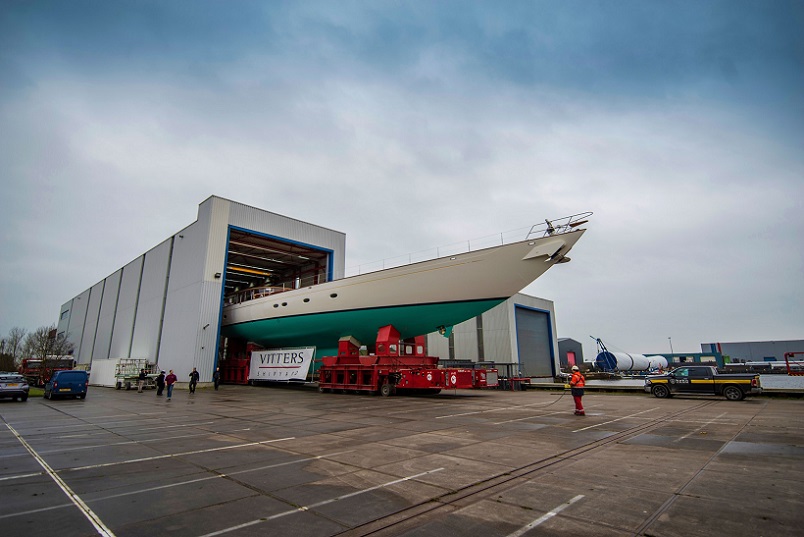 This yacht has been under construction at Dutch yard Vitters Yachts in relative quiet fashion. In fact, not much has been heard from this yard in a while. This 50-meter ketch-rigged sailing yacht is aluminum construction and was announced to the world back in 2017 during that year's Monaco Yacht Show (MYS). The yacht is called "Meraki" and has been designed by Hoek in collaboration with the yard. The following images are by Guy Fleury.
Dutch sail yacht specialist Vitters has delivered their last project, the 33-meter "Missy" that was launched back in July. Previously you may remember this project under construction as 'MM33' perhaps hinting at the exterior designer as Malcolm McKeon Yacht Design. The elegant and modern sailer was built in carbon fiber as is the trend for the Vitters yard these days. Of course the carbon manufacturing would have been done by Green Marine.