Sunseeker Yachts, formerly known as Poole Powerboats, a British company based in Poole, England, began manufacturing yachts under the Sunseeker name in the 1980's, although the first boat to carry the name Sunseeker was built in the mid-1970's. The change in name was ushered in with new hulls and aesthetically over-the-top designs that have instantly ignited interest from the yachting community. Today, Sunseeker yachts are built on hulls that have evolved from racing, while utilizing the latest in composite materials and construction techniques. Sunseeker is the recipient of two International Superyacht Design awards, and a multiple-time winner of the Queen's Award for Export Achievement. A large majority of Sunseeker's production is exported. There are several models in the Sunseeker fleet, ranging from a 140-foot long yacht down to a 34-foot long high performance yacht. Sunseeker employs over 1400 people to build yachts, each highly experienced in their respective fields, from design, to engineering, to manufacturing, sales and distribution. It's a melting pot of creativity and ingenuity - the embodiment of Sunseeker's 'Undiluted Spirit' slogan.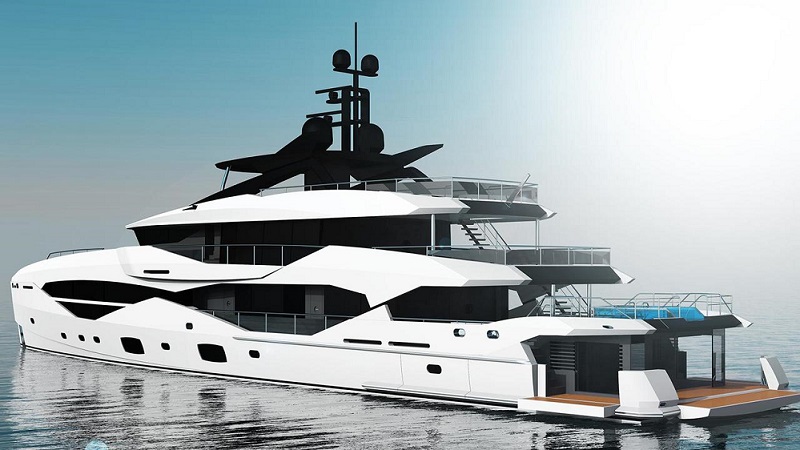 The first large metal yacht for Sunseeker, the Sunseeker 161 was announced at the 2018 Monaco Yacht Show and since then was sold to its new owner. Some interior renderings have also now been released giving a glimpse into how the internal spaces will appear when completed in 2022. Design Unlimited is responsible for the interior of the first 161.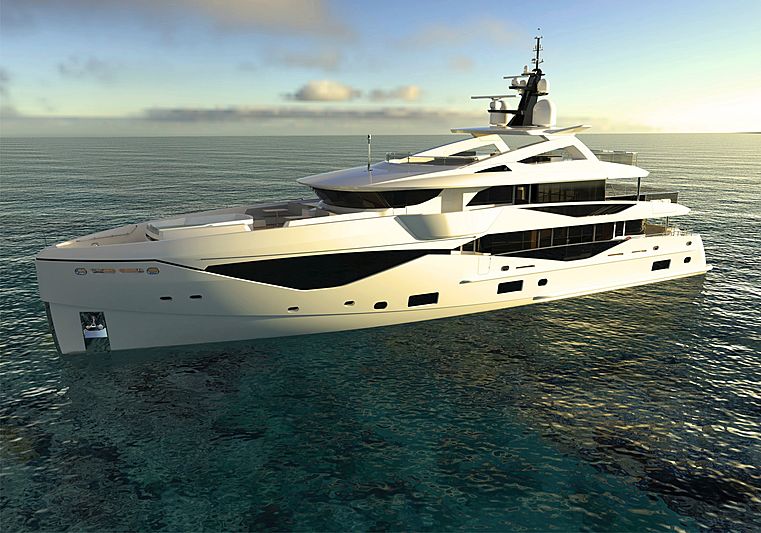 Another new model has made an appearance at this year's Cannes Yachting Festival. British yacht manufacturer Sunseeker Yachts unveiled the Sunseeker 133 to the world. The styling will appear very familiar to followers of Sunseeker but one facet of the design to note is that it has a near-vertical bow on the semi-displacement full-form.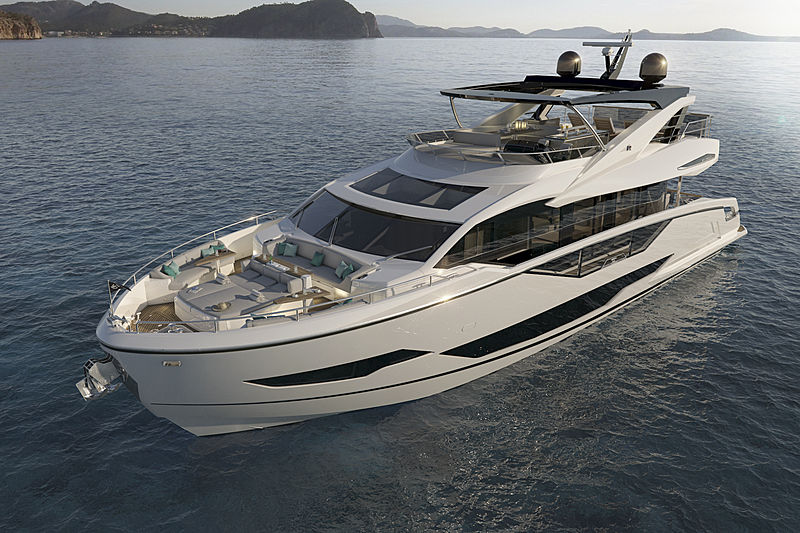 British yacht manufacturer Sunseeker Yachts has finally revealed the name of the yacht they were calling the Sunseeker 8X for most of the year. It is now officially called the 87 Yacht and the first unit is expected to be ready for launching by the Summer of 2020. The UK yacht builder has tried to make a vessel in this size category more spacious and the result of their hard work is that the 87 Yacht is approximately 20 percent more spacious than the Sunseeker 86.