In 2005, a German yachtsman and a British-French yacht builder met to discuss a yacht project. Herbert P. Baum and Guillaume Roché were about to create Sunrise Yachts. Guillaume had been building yachts in Turkey for 10 years. Baum recognized the potential of the shipyard and the two partners set out to demonstrate that quality and innovation could be achieved at competitive prices. In 2007, a new facility in Antalya ws created, a North-European style shipyard in the Free Zone, creating one of the largest and most modern facilities in the Eastern Mediterranean, designed for the construction and refit of luxury yachts up to 75m in length and 2.000-ton displacement. A team of international designers, naval architects, engineers and craftsmen were brought in to start the first project: the design and construction of two 45-metre full displacement motor yachts designed with STUDIO Scanu of Italy and Franck Darnet of France. The first to be launched in July 2009 was the stylish M/Y Africa followed by a second 45m with a delivery scheduled for summer 2014. Africa was presented at the Monaco Yacht Show in September 2009, receiving rave reviews and positive press coverage. Since this time, Sunrise Yachts has experienced rapid growth and signed a number of large yacht contracts, including two 63m, 1.500 GRT motor yachts, one 57m diesel-electric mega yacht, one 45m sister ship to M/Y "Africa" and one 34m Explorer yacht. All of these yachts are scheduled to be delivered in 2014 and 2015. Sunrise Yachts has two halls that can accommodate new construction and refit projects up to 65 meters (213 feet) in length and 1,200 tons displacement with an 11,000 square meter facility in the Free Zone of Antalya in South Turkey. To meet the demand of a growing orderbook, Sunrise Yachts created another shipyard with a space of 13.600 square meter. The new facility has direct access to the sea and can accomodate refit and new construction up to 75m in length.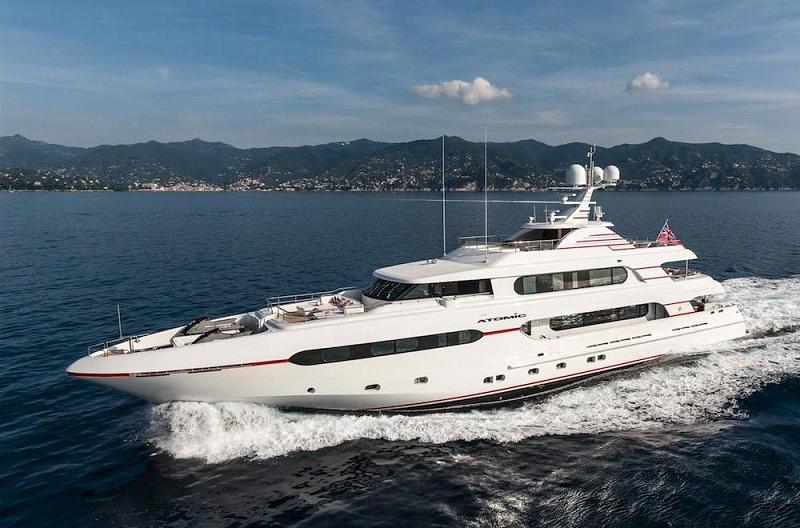 A couple months ago Sunrise Yachts launched the second hull in the 45-meter series dubbed Project 'Sunset' at the time. Sunrise Yachts has announced the formal delivery of the same motoryacht christened "Atomic" for her North American owner. The design of the second hull is by Studio Scanu while the contemporary interior design is by Franck Darnet. Atomic is on a full displacement platform allowing a comfortable ride while she takes her time across the ocean. Yes, the steel-hulled yacht has trans-Atlantic range and she is easily suited for either private utilization or charter.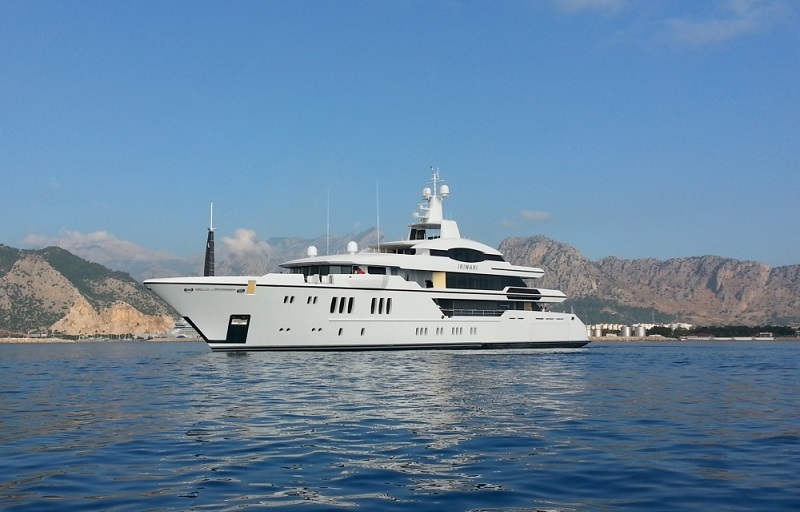 "Irimari is the latest superyacht to be delivered by Turkish builder Sunrise Yachts. Although her delivery hasn't been as big news as when she launched, we know she is completed since she is cruising Greek waters at the moment. The yacht's design is by Espen Oeino and Sunrise Yachts with an interior by the German-based Focus Yacht Design. Coming in at just under 1,500 gross tonnes (1,463) she can be proud -at the moment- to be one of the largest yachts in volume to be built in Turkey. At 63-meters LOA, she is also the currently largest built by Sunrise Yachts. That distinction won't last too far into the future with Sunrise Yachts eying the 68-meter threshold with the Vallicelli design.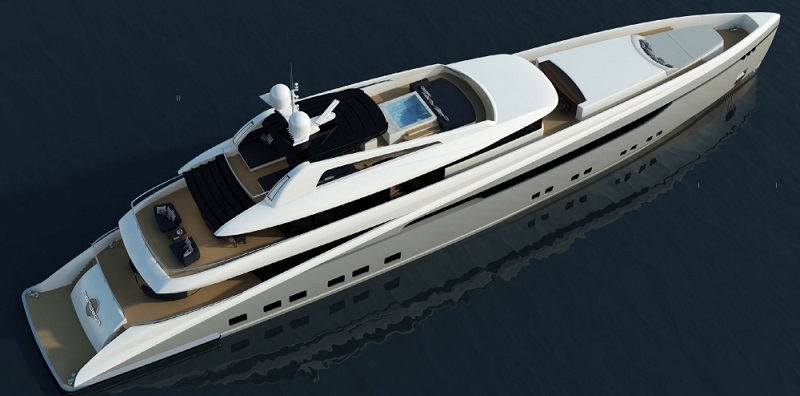 Turkish builder Sunrise Yachts recently unveiled the Sunrise Yachts 170 called 'Merideon'. The 51-meter project falls in just under the 500GT threshold at 499GT and has a design by Focus Yacht Design. It is part of a new line of yachts developed for the yard that range from approximately 43-meters all the way up to 100-meters. The aluminium yacht is expected to cover four decks, from the Lower, main, upper and sundeck.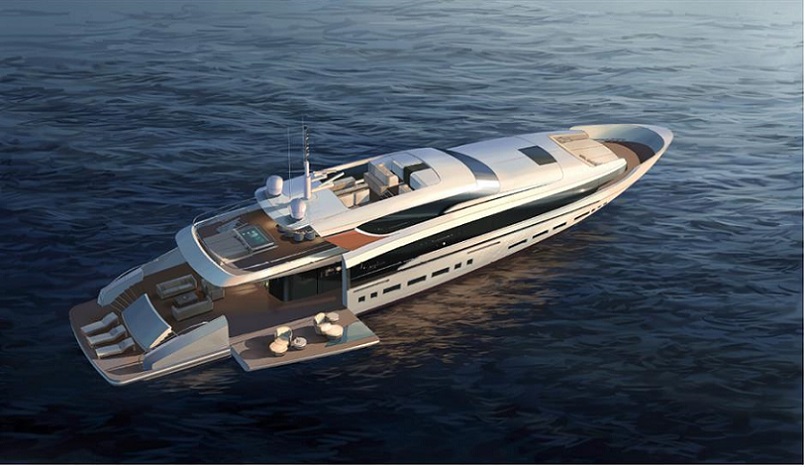 Say it... 'Sunrise Yachts and Open Yacht in the same sentence'. Oh, so it wasn't just us that stuttered in reading it. Regardless, Turkey-based builder Sunrise Yachts unleashed a 150-foot Open Yacht design to blister the waves at a hot 28-knots. The Sunrise 150 as it is being called is their first step towards this style of yacht, express yachts. She will be built in all aluminium to a design by Focus Yacht Design and in fact, the interior is also by them. If you are eager to own this type of yacht, the Sunrise 150 is up for grabs.