Rybovich Yachts has been building boats in West Palm Beach, Florida, since the "Miss Chevy" sportfishing boat in 1946. Rybovich wanted to change the sportfishing world with a vessel that would not be sluggish and have poor maneuverability. Today, the Rybovich Spencer boatyard is the largest full service yard with marina and associated employees in South Florida. The custom boats built today vary in size from 55 feet to 78 feet in length. Rybovich has originated several sportfishing designs, such as the "fighting chair," "tuna tower" and "broken sheer line." Rybovich sportfishing boats, designed by Don Blount are built with propulsion and economic concerns in mind, and also to achieve optimum speeds. Every custom Rybovich boat undergoes cold-molding to reduce overall weight.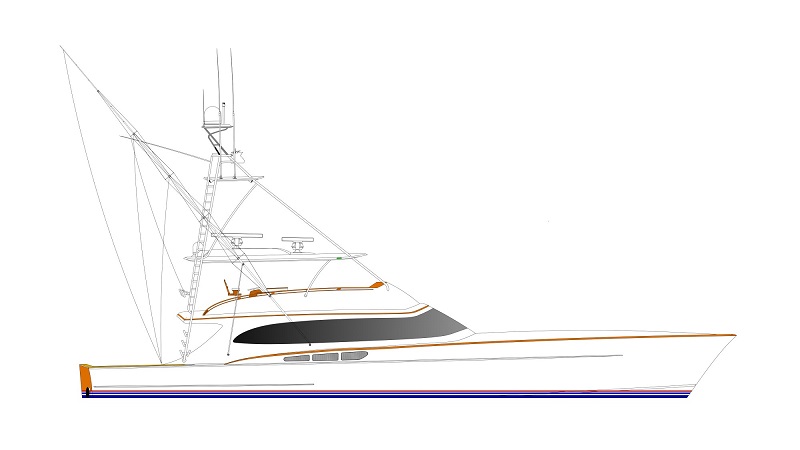 Not long ago -a month or two ago- Rybovich & Sons Boatworks launched the 94-foot enclosed bridge called "Three Amigos". Around the same time the yard was in the process of starting construction on another sportfish, this time a slightly smaller project. That project is known as Project 7 or hull 7 and is a 82-foot sportfisher. At the time planking for the hull would have started.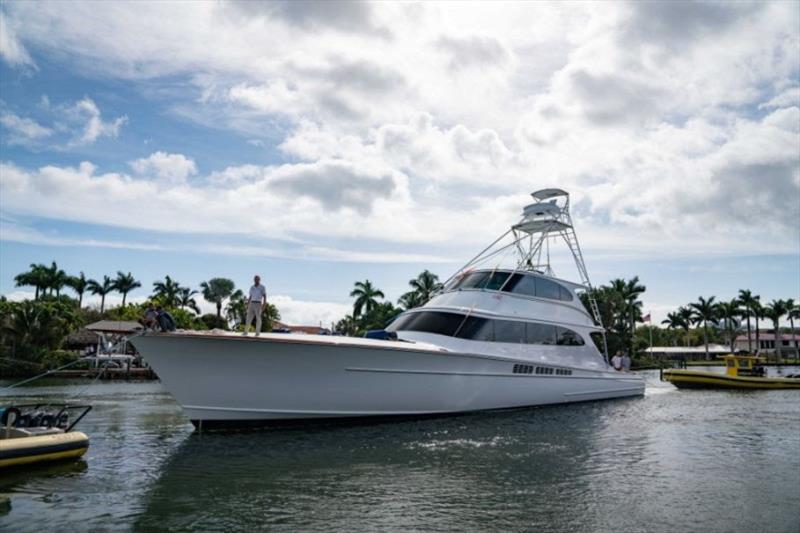 YF.com has been following the progress of this build and we can tell you that the project known as "III Amigos" has now been launched. It was launched last early last month in fact and is now in the water being fitted-out and undergoing testing. The yacht is a 29-meter (94-foot) large sportfisher with a design by Micheal Rybovich & Sons while the interior was all the work of Patrick Knowles Design (PKD). It is this collaboration with PKD that takes the interior of this vessel to another level. It serves to make you forget that you are onboard a serious fish-fighting platform.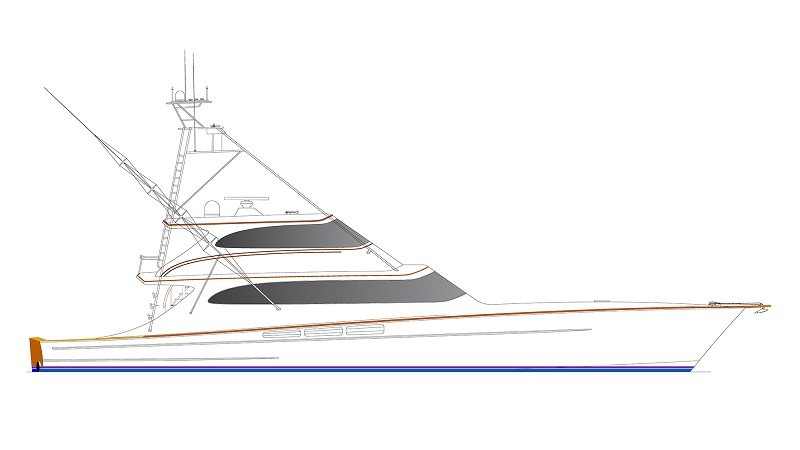 One of the latest large builds in the works at Rybovich & Sons Boatworks is the 94-foot sportfish called "Three Amigos". The design of the yacht has in-house lines by Micheal Rybovich & Sons and an interior by Patrick Knowles Design (PKD). Displacement of this yacht is anticipated to be around 165,000 lbs. The interior is a modern contemporary affair thanks to PKD and there are a number of custom features around the boat.