Pendennis Shipyard was founded in 1988 by Peter de Savary who purchased a local shipyard and then relocated to Falmouth Docks. Pendennis Yachts' first contract was the 125' ketch Taramber which won the award for the Best Sailing Yacht over 35 meters. A management buyout in 1993 instituted a turning point in the implementation of specialized training apprenticeships. The continual expansion of facilities included the purchase of Devonport Yachts in 2010 giving Pendennis Yachts the ability to build 60 meter plus yachts and culminating with a substantial expansion completed in 2015 including new construction halls, project offices, workshops, crew facilities, and a 640 ton travel lift. Of the 30 yachts completed at Pendennis Shipyard, prestigious naval architects and yachts designers have included Dykstra Naval Architects, Ron Holland, Redman Whitely Dixon, and Ed Dubois. With the ability to employ 350 skilled workers in first class facilities, Pendennis Shipyard is continuing to expand on the fleet of custom sailing and motor yachts already successfully cruising the world's oceans.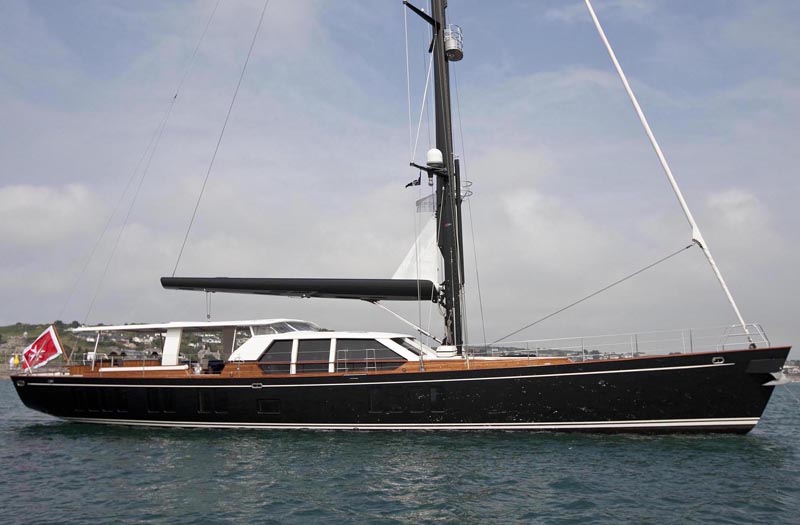 Presenting the Motorsailer's Dream: Conceived and executed with design alterations which may open eyes; attracting the attention of yacht designers and sailors world-wide. She's the Family Sailing cruiser that slips into a sea-going range between those barely adequate afternoon cruise boats and the ostentatious displays of millionaire superyachts. From the premiere British yacht builder Pendennis, we now debut this worldwide-capable live-aboard yacht; She is "Akalam," an outstanding105'/32m Motorsailer. While this unusual yacht's plan is to foster far-and-away roving -- with the family circle: That is, 'World Travel in Your own Family-sized Yacht;" It also challenges several long-accepted sea-faring no-no's; for which it is certain to gain widespread acclaim; or perhaps a measure of critique, from traditionalists. Designed by Iñigo Toledo of Barracuda Yacht Design, with interior by Javier Munoz; for England's Pendennis builders; here Y/F unfurls: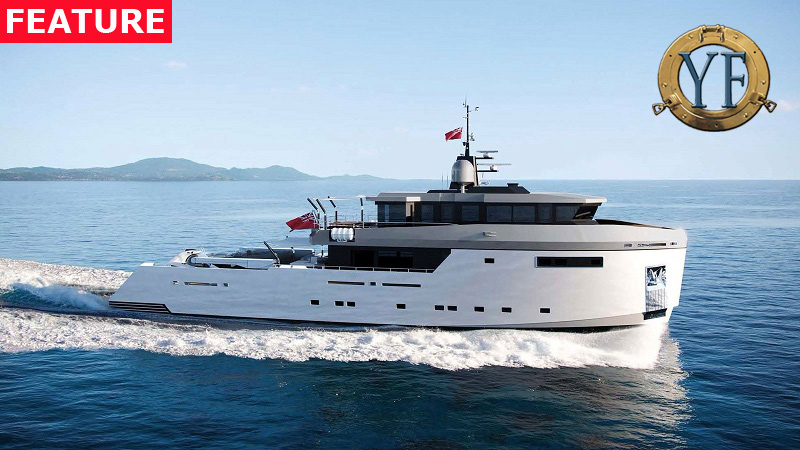 UK-based builder Pendennis has been steadfastly working on a new project behind the scenes. It is an expedition type of vessel in a pocket build form-factor. It is called Project 'Fox' currently while it is under construction but there is no indication on what the final name would be this early in the construction. The LOA is 34.8-meters with Naval Architecture by DYD and exterior/interior design work by Q London.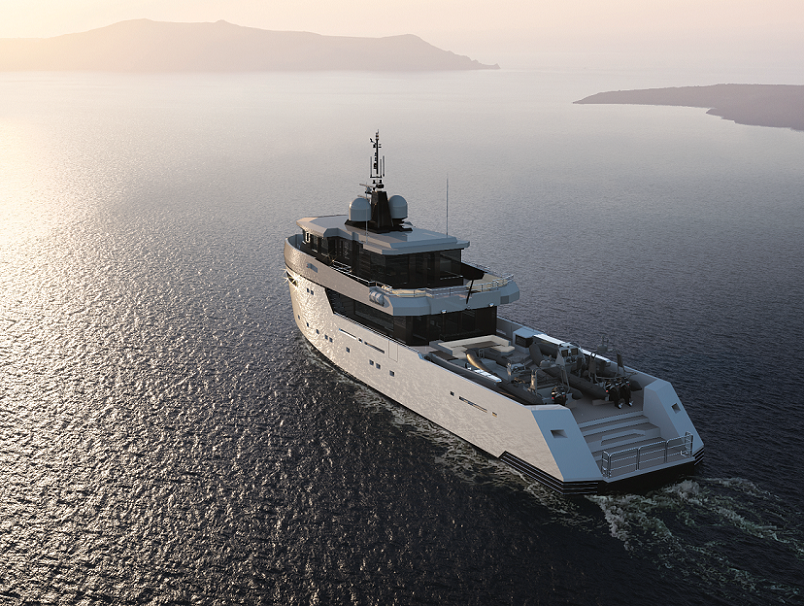 The Pendennis yard in the UK has been busy in recent years with refit work but in terms of new builds it has been less of a reality. However, this yard is currently working on a new build called Project 'Fox' a 34.9-meter explorer type yacht. It appears the current owner is looking to sell it and therefore it is available for purchase asking €15.5 million. You can also sail away in 2023.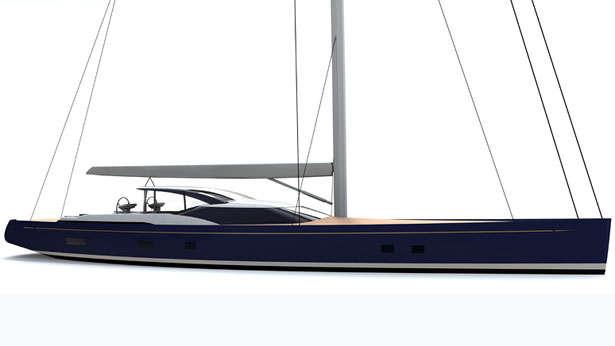 Pendennis receives order for 31.3-meter Dubois-designed sloop Pendennis receives an order for a 31.3-meter sailing sloop with a design by Dubois Naval Architects. The all-aluminium sloop doesn't have a confirmed delivery date as yet but is expected to be constructed in a staged process. On the interior there is a large master room for the owner below decks set towards the stern of the cockpit. Other cabins are for guests with two twin-berth guest cabins that are easily convertible to doubles, are situated forward. Pendennis and Dubois have a long history of working together with this build representing the ninth successful collaboration. The technologically advanced Taramber launched in 1991 was the catalyst followed by the construction of "Beagle Star II", "Mamamouchi", "Nadia", "Beagle V", "Margaret Ann" and "Nostromo", not forgetting "Ilona" which was the first motor yacht to be built by Pendennis in 1999. Some key features on this new Dubois design include a fixed-bulb keel and a carbon rudder blade. Her anchors will be mounted flush under the waterline. Other features highlight a strong and lightweight carbon-fiber rig with fixed genoa and balde stays and removable staysail. Stay tuned for more information on this new build as it comes to hand. For more information: Pendennis Shipyard Limited The Docks, Falmouth Cornwall, UK TR11 4NR Pendennis Worldclass Superyachts ***