Nordhavn Yachts is a classic tale about two young mariners who spent their early years crossing oceans in small yachts, but their ambitions and accomplishments grew into an yachting enterprise. Jim Lieshman, crewing on his family's yacht, had sailed from California to Hawaii. Dan Streech had cruised for a year on his family's 54' Alden yawl. Later, they met Joe Meglen and soon after they formed Pacific Asian Enterprises, importing CT boats, and Transpac 49s, from Taiwan. In those early days of Taiwan production, boats needed extra effort to reach Western-world quality standards; so all three men worked with their crews to bring the boats up to par. They raised quality levels; eventually importing and selling 35 Transpacs. By 1977, ready for the next step, they presented a plan to their builders: The developer – PAE – would own the molds and tooling while the Taiwan builder would deal exclusively as their sub-contractor. In spite of popular opinion and rejection by yachting magazines, their direction was a "tugboat" shape reminiscent of North Sea Trawlers. The guys named the new line of yachts… Nordhavn, which is Norwegian for North Harbor. They negotiated with a new builder, Tsai Wan Sheu, South Coast Marine in Tapei, Taiwan for production. While sailing cruisers at first turned up their noses to the new concept, ocean voyagers quickly saw this approach as a promising new concept. After all, most wind-sailors also used diesel power a large percentage of their miles, motor-sailing. That was the beginning of an international marketing effort, and orders began flooding in for Nordhavn Yachts. This led to new models, new worldwide dealerships, and a new builder: SCM Xiamen China, which has delivered the new Nordhavn 55. Other models, like the Nordhavn 40, have made the Around the World trip as a 27-week voyage, with successive crews of company employees. Today, Nordhavn's line of yachts ranges from 35 to 85 feet, with plans to build a new 50' trawler-style, motor-sailor. Nordhavn enjoys a growing community of loyal yacht owners and repeat customers.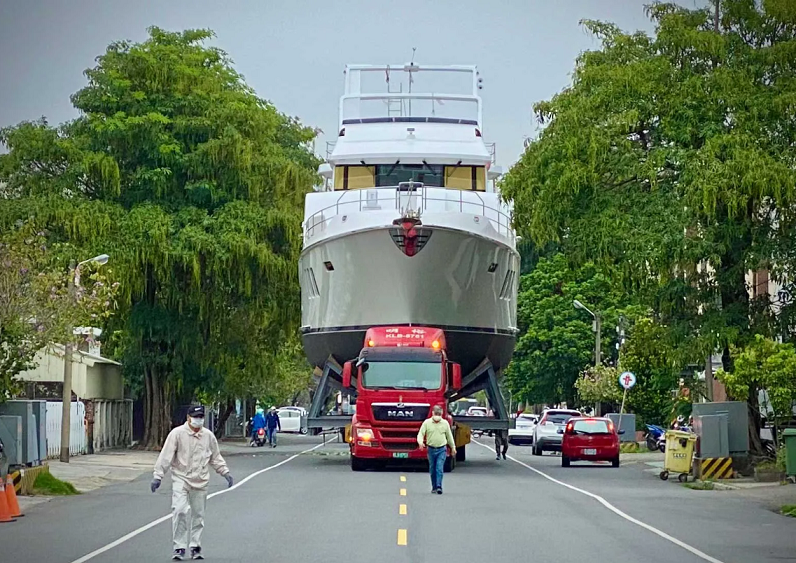 Yesterday, Nordhavn announced the launching of their latest hull in the N68 line, hull N6841. After rolling out of the shed at Ta-Shing and then being transported on the road to the quay for launch, the vessel successfully made it into the water. The vessel is destined for British owners and as a result the yacht will head to Southampton at Nordhavn Europe for commissioning before delivery to her owners.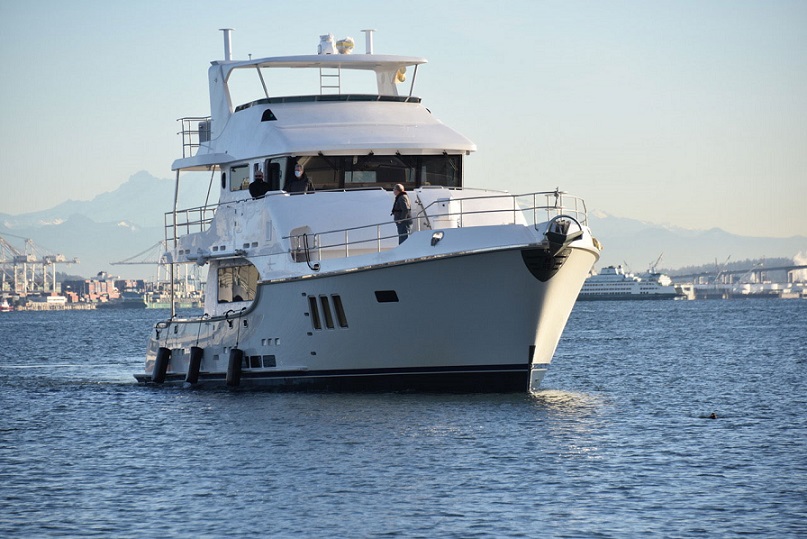 Nordhavn has a model in its vast line-up to suit the size, needs, and style of pretty much any customer who is into the trawler-expedition market. They also continually refresh their range by adding new models or updating current specimens. Recently, the yard brought forth the N41, N51, N71 and N80 to the market. We do not have to tell you about the market reception of the N41. As an entry-level boat in the Nordhavn line-up it has sold very well, however this article is a closer look at a recent delivery of a Nordhavn N68, the N6837.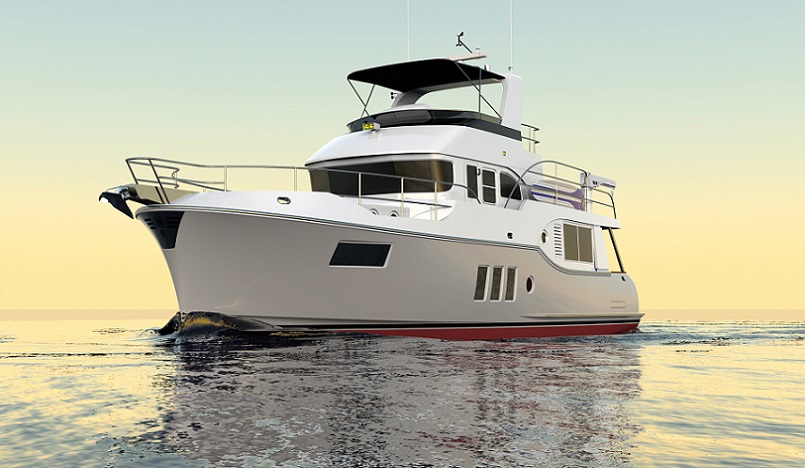 Nordhavn is ramping up prep and construction work on the new models they recently announced in the last 2 years. The N41 entry-level passagemaker made it to market and has delivered at least 10 units to customers while the other new boats, the N71 and N51 have started mold work and are being readied for actual construction. The N71 hull mold is actually completed and that is moving on to full construction while Nordhavn says they have actively started build on the new N51. Hull #1 is currently in the initial lamination stage with the outermost layer of the boat now completed. Built at Telgeren & Partners yacht yard in Turkey, crews will continue to work on the inaugural hull, which will remain in the mold the next two weeks for completion of lamination and the addition of the hull stringers.