Nobiskrug Yachts started operations in 1905, and since that time has delivered more than 700 new ships and numerous converted vessels, making the Rendsburg area a leading center for shipbuilding and yacht repair. Nobiskrug yachts is a company of ThyssenKrupp Marine Systems AG since January 2005. Nobiskrug is a forward-looking company with more than 400 highly skilled employees with expertise in cutting-edge technology and innovation in yacht building, shipbuilding, and ship conversion and repair. Nobiskrug's Land Division features light-metal manufacturing, steel construction and interior finishing services. With a proud tradition of more than 90 years in the shipbuilding business, Nobiskrug is respected by customers around the world. With two building berths, two dry docks (one of which is covered), purpose-equipped workshops, fitting-out quays spanning some 400 meters, and state-of-the-art crane facilities, Nobiskrug is able to build, repair and convert yachts of practically every type. Nobiskrug is logistically well located in Rendsburg, on the Kiel Canal, which is probably the world's most frequented shipping channel, being the indispensable link between the North European and Atlantic approaches to the Baltic Sea. The name "Nobiskrug" is taken from the ancient land register designation for the site on which the shipyard is located. In mythology, "Nobiskrug" means the last stop in this world on the way to the next. Linguists and historians categorize "Nobiskrug" as a name used in northern Germany for taverns, inns and public houses.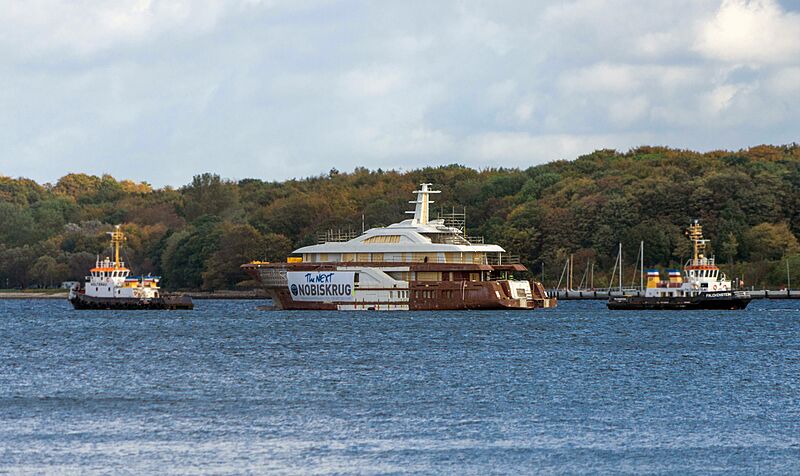 Further new build activity has been seen by custom German builder Nobiskrug. The 70-meter Project 795 has been seen as the 'Next Nobiskrug' under tow enroute to the outfitting facilities at Nobiskrug. This vessel has been under construction since the keel was laid in 2019. Construction is expected to continue until it is completed in 2021. After the yard's last delivery, the 80-meter "Artefact", this 70-meter build is more down a normal design path.
Probably one of Nobiskrug's most publicized builds in recent years, the 77-meter superyacht being built known as project 'Black Shark' is progressing well. Having had her superstructure mated with the hull just a few months ago, the vessel has taken to the water and was towed to final facilities where outfitting and finishing works can get underway.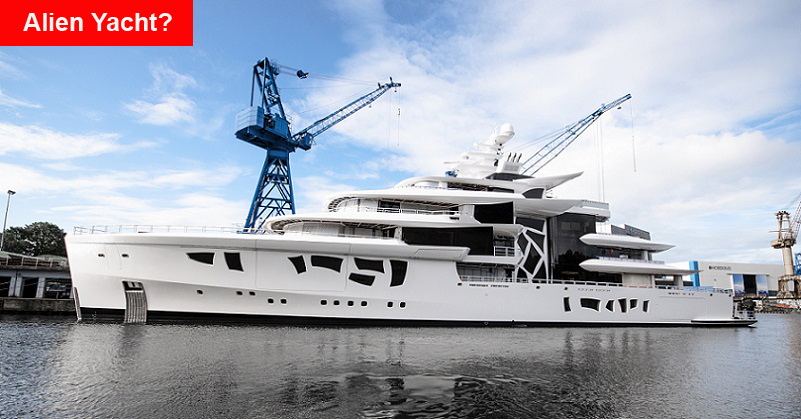 German yard Nobiskrug has launched their newest superyacht to the world. She has been known as hull 790 under construction or Project 'Artefact'. However, her final name is "Artefact" as well. After approximately 18-months under construction, the new archaeological find was finally unearthed for the world to see. Designed by Gregory Marshall on the exterior and Reymond Langton on the interior, this vessel brings a totally new perspective on aesthetic design.