Mulder Shipyard, established in 1938, is a family-owned shipyard in the Netherlands employing more than 80 full-time workers over three locations in the Leiden area and a fourth location for the aluminum hull constructions in Enkhuizen. Mulder combines traditional craftsmanship with the latest yachting technologies while focusing on delivering superb quality yachts with outstanding comfort and exceptional seaworthiness. Mulder yachts are built from aluminum, are semi-displacement and can achieve speeds up to 24 knots. Known throughout the industry for their signature designs, they advise, develop and build boats for experienced yacht owners up to 500 gross tons.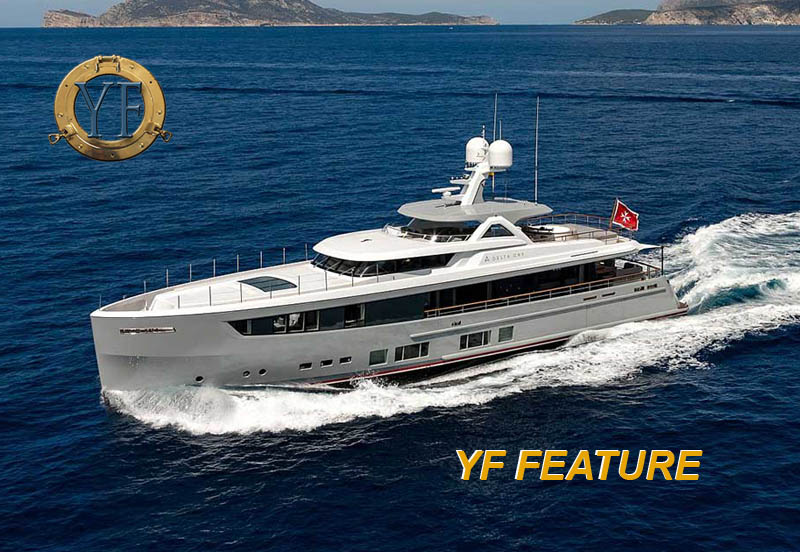 A new ThirtySix is currently well advanced in its construction stage by Mulder Yachts and the yard has taken the opportunity to highlight that the new project has been sold and will be delivered in time for the owner to use in the Summer of 2019. Mulder says that the yacht will be delivered in Q1 of 2019. The yard invested heavily in expansion in 2013 and is now capable of building up to 45-meters.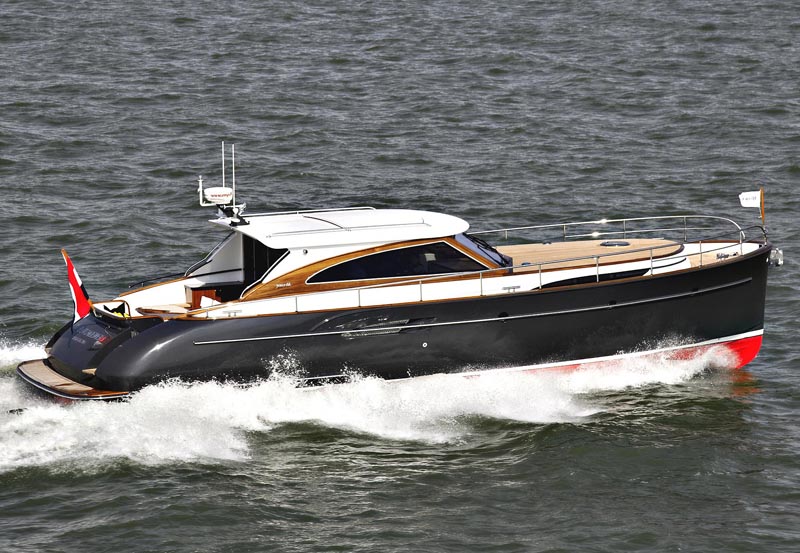 While most YF reviews feature admirably large ocean-going yachts for the elite connoisseur, here we display a nimble illustration of long-standing yacht-building distinction. This outstanding mini-size yacht, from one of the Netherlands many respected builders, is a true example of conspicuous sea-going excellence. For 73 years, since 1938 when Dick Mulder Sr. launched his first model, this Dutch shipyard has delivered a history of fine yacht launches. Mulder has maintained its position as one of the leading builders in modern Netherlands motor-yacht history; continuing its family tradition with yet another Mulder – Dick Jr. – as leader in charge. Now, to celebrate the builder's 73rd anniversary, one of its long time, very popular models returns, in brand new and exciting modern dress;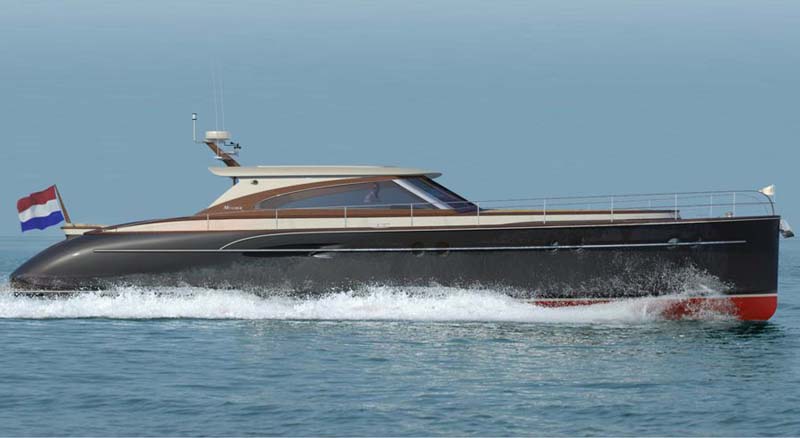 One of the leading exponents of premium Dutch yacht building, Mulder Shipyard was established in 1938 by Dirk Mulder senior. With a member of the Mulder family still at the helm today, the yard can attribute its excellent reputation not only to the superb custom-built yachts it has launched, but also to the classic Super Favorite and Favorite Superior cruisers. Many of these motoryachts still grace Dutch and international waters today.