Monnickendam, the home of Hakvoort Shipyard, owes its name to the monks who built a dam there back in the 12th century. Granted city rights in 1355 and a prominent port in the 1600s, winding cobblestone streets keep the maritime memories alive. Entrepreneurs such as Albert Hakvoort have played their role too. In 1919, he purchased a shipyard that had launched its first vessel way back in 1780. Albert then went on to lay down the firm foundations of a thriving business that would eventually put the name of Monnickendam back on the world maritime map. Hakvoort Yachts starting out building fishing boats, moving into the yacht building niche as the demand for pleasure sailing grew. The yard has remained in family hands throughout the decades, passing down from father to son several times. Moreover, entire families of craftsmen have also worked at Hakvoort for generations, helping create an atmosphere of personal involvement in company and community alike. The inherent quality of yachts such as Lady Duvera and Lady Marina have helped make Hakvoort Yachts one of the world's leading yards. For many owners, the personal approach they encountered when building their yacht in tiny Monnickendam also remains an abiding memory. The result of all this dedication is the recognition Hakvoort has received from the International Super Yacht Society and various yachting magazines. Since 1994, they have nominated nine Hakvoort yachts for awards, and six of them have won in their class: Lady Marina (1994), Freesia (1998), Spada (1999), Saga (2002) and Tigre D'Or (2005) and Perle Bleue (2007). Hakvoort is situated in the historic and beautiful village of Monnickendam. Located on the shores of the IJsselmeer lake about 8 miles north of Amsterdam, we are a mere 15 miles away from Schiphol International Airport. Their facilities include two enclosed and temperature-controlled docking and construction halls. There is also a metal workshop, a dedicated office complex and a large quayside operation. Around ninety highly experienced staff work at Hakvoort, supporting the building of your yacht from design conception to launch. Unlimited Interiors, Hakvoort's own joinery workshops, with a total area of 2500 square meters, is located in the town of Purmerend, just a few minutes north of Monnickendam. Here, some 30 carpenters are dedicated to creating megayacht interiors.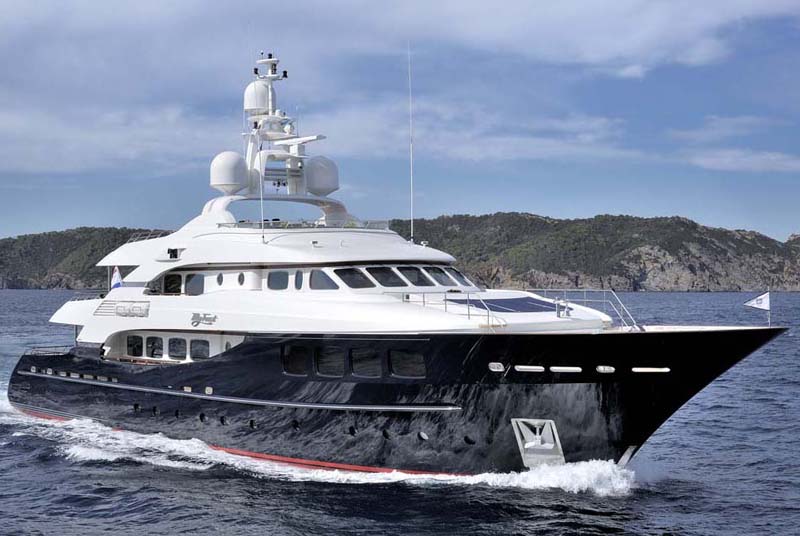 Stylish. Sleek. With touches of past glories, an exciting new design by a highly respected builder. This voguish new jewel for the chartering trade; Hakvoort's up-to-the-minute "My Trust" is the first Dutch motoryacht built according to new guidelines for Commercial Cruising Vessels, as well as Lloyds and MCA specifications.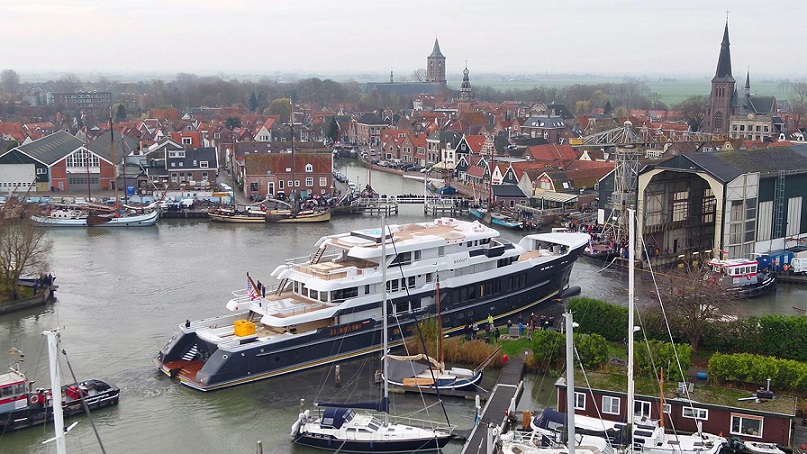 The 61-meter "Just J's" has been knocked off her Hakvoort flagship pedestal by a new comer. The new flagship of Dutch yard Hakvoort is a 63.75-meter superyacht called "SCOUT" previously referred to as Project 'Brio'. This new yacht has had a storied existence even before it could be launched. The vessel changed ownership while under construction and had different designers. The new owner changed her exterior appears quite a bit to suit their needs. Part of the new brief was to have a yacht that look like it was converted from a commercial vessel despite being new.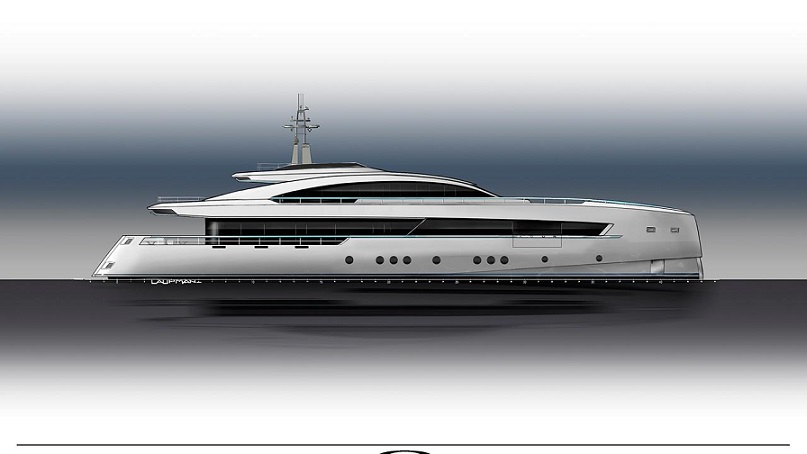 Dutch yard Hakvoort Yachts used the 2018 Monaco Yacht Show (MYS) to announce the new build 45-meter codenamed Project 'Adur'. Only one render of the vessel is available at this time so we contrast her with the 61-meter "Just J's". The build is quite different to what we usually see coming from Hakvoort and features an exterior by Frank Laupman of Omega Architects. The yacht is being built for private use for the owners and is not expected to be available for charter.