Grand Banks Yachts has been producing cruising, trawler-type motoryachts since 1963. Grand Banks yachts are manufactured in American Marine facilities within Singapore and Malaysia. Yachts produced by Grand Banks feature cutting-edge navigation and state-of-the-art communication systems. The sizes of yachts range from 36-foot long yacht, to a 64-foot style. There are a number of different lines of Grand Banks yachts from which to choose. Fiberglass is a prominent material in Grand Banks yachts. Hulls are specifically designed for both stability and speed; the design is a combination of displacement and planing hull technology. Some Grand Banks models offer a choice of single or twin diesel engines.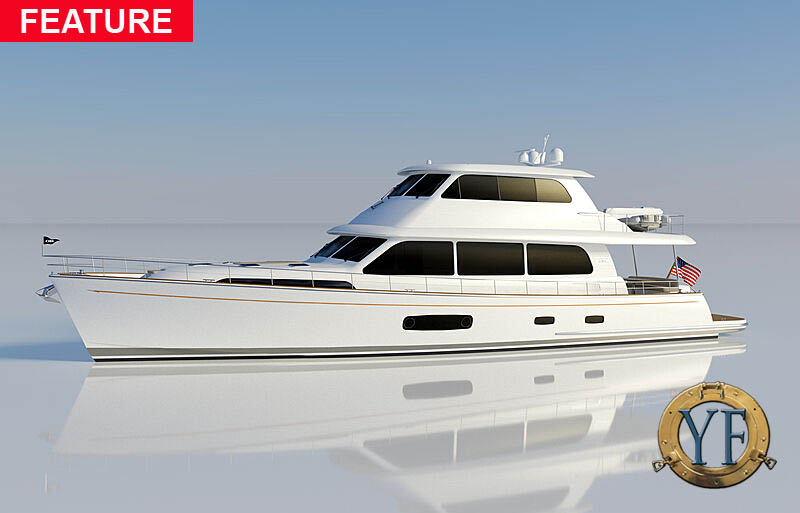 With the first Grand Banks 85 launched, in the water and conducted sea trials, the yard has given some insight into how the interior of this model looks with the release of some renderings. The following renderings may not reflect that of the first hull but it gives an idea as to how the interior of the GB85 model can be done. In fact, Grand Banks suggests that every GB85 is customizable to the owners specification via different layout options and custom alterations.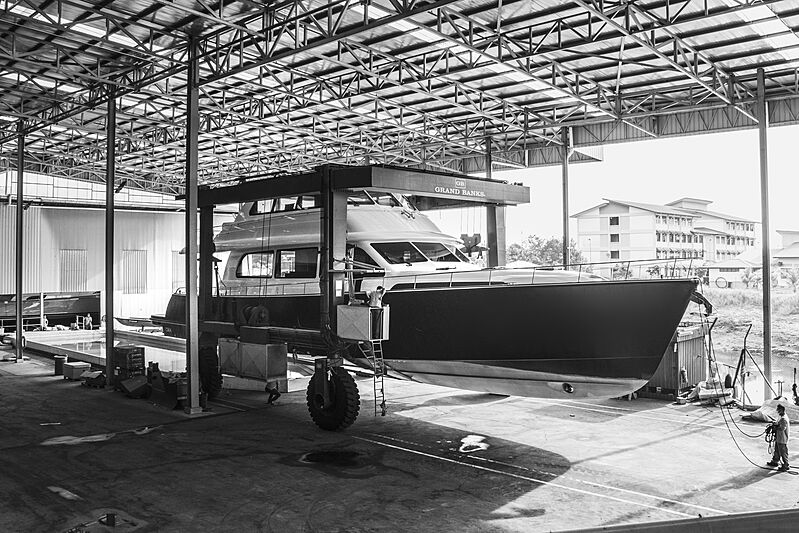 Back in 2019 YF wrote am article about the sale of the first Grand Banks 85. Fast forward to just over a year later in early 2021 we have the launch of this new flagship vessel for Grand Banks, the GB85. Not only is the yacht in the water it has also commenced sea trials with the yard saying that it has already attained a 21-knot speed for long-range cruising. The 25.9-meter vessel still has alot more testing to conduct before being in a position to deliver to her owner.
Grand Banks appeared to have started construction on their flagship 85-foot yacht but now as the build is underway she has picked up an owner. The 26-meter yacht is expected to be finished towards the end of 2020. For a yacht this size the Grand Banks team is employing hand-built methods with robot-aided construction.