Fipa Group, builder of AB Yachts and Maiora Yachts, was founded in 1981 by Francesco Guidetti and his wife Mirna Santucci on a property handed down over time from the Gudetti family. In 1985, Fipa purchased the Mairoa brand of yachts, founded at the start of the 1970s. Mairoa's yachts were well known to Fipa due to a collaboration dating back many years. In 1989, FIPA expanded its original Massarosa facilities to the Viareggio harbor when they purchased the historic Intermare Naval Shipyard, allowing them to increase the size of Maiora yachts up to 105'. In 2001 more facilities were developed in Massa, North of Viareggio, where FIPA now produces motor yachts between 96' and 150'. This new line of unique, open-style sport cruisers is AB Yachts, a worldwide leader of large jet yachts, with a line ranging between 55' and 140'. AB Yachts produces "open" style boats ranging from 56' to 140'. This choice to venture into the open boat sector was not by chance. Fipa's policy of specialization with youthful, dynamic and sporting lines, where speed and technology are key factors, is an important factor in setting them apart from the competition. In 2007, AB launched their largest high speed, open yacht to date; the AB-140 with was met with great enthusiasm by the world's yachting press and elevated the AB Yachts name into the new millennium. Today, the Fipa Group one of the most active yards in the Viareggio area, producing over 30 yachts per year and recovering or servicing boats up to 150'.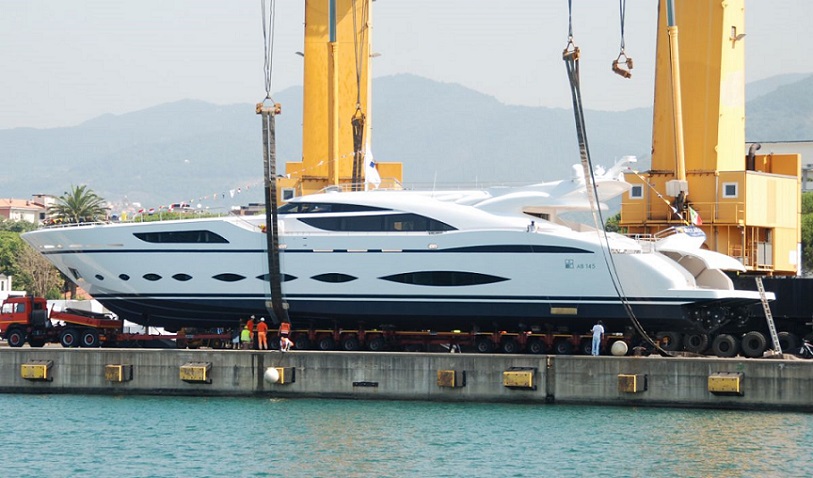 The first AB145 hull has been officially launched by Italian yacht builder AB Yachts. This first hull now represents the largest model in AB's line-up at 44-meters LOA. No worries for the general public if you want to see this yacht in the flesh. She will make her first official appearance and debut to the public at the Cannes Yachting Festival in September.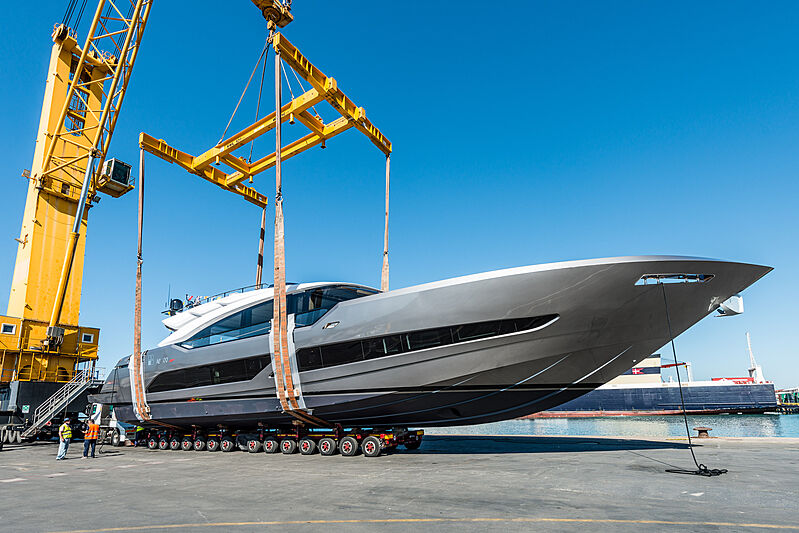 You might have heard about the AB100 which has been a model the yard had for a while now but in an effort to keep things fresh the Italian yacht manufacturer has designed a new take on the AB100 model, the AB100 Superfast. Below you can see an image of her at launch over the weekend and below that an image of the previous AB100 model for comparison. If you were wondering about the design of the new yacht, it has all been done in-house by AB Yachts.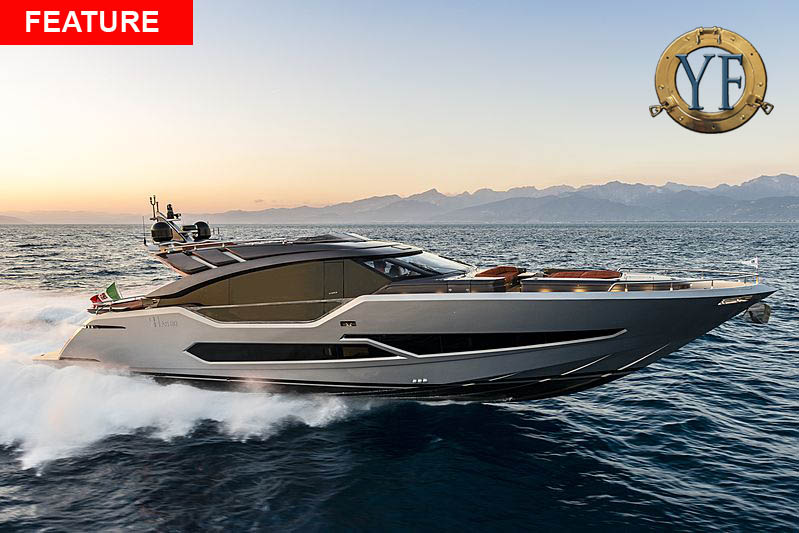 The AB80 YF wrote about at the end of July has now been completed and we get to see what the interior looks like now in a series of photos below. The yacht is called "G-Five" and is a four-cabin luxury yacht with all the sportive lines in tact but not afraid to dish-out eye-watering performance when needed. There are some new lines associated with this yacht thanks to Acube Design working with AB Yachts.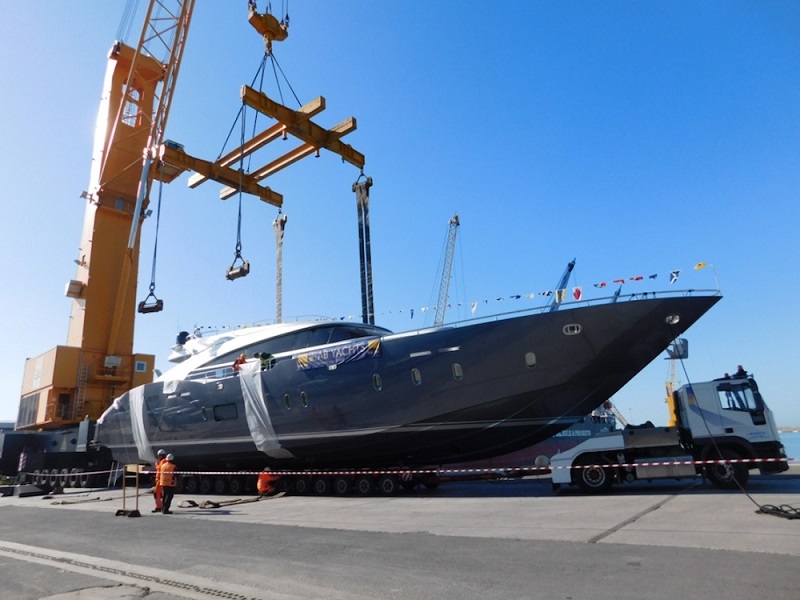 AB Yachts launched a brand new AB100 performance luxury yacht recently. The two-toned metallic grey yacht appears to be the first AB100 to be launched for the year 2016 so far from the Italian yacht manufacturer. This yacht does not play, there is serious power below-decks to propel the 30-meter vessel to an astounding 52-knots. Of course, in typical AB style, three engines are linked to three waterjets to produce this blistering performance.