Viking Yachts has been a family-owned company since its inception, co-founded by brothers Bill and Bob Healey. The company is located in New Gretna, New Jersey. Along with state of the art engineering to develop hull forms, almost every part that goes into a Viking Yacht is created in-house. The yachts range from 45 to 74 feet, in open and closed bridge convertibles, and an open express line. Customized features include running gear, hull colors, and offices in the staterooms or enclosed bridges. Viking puts a priority on customer feedback and industry innovations to be responsive to market demand. Viking Yachts' founders received the honor of an induction into the National Marine Manufacturers Association Hall of Fame, the NMMA citing their generous contribution to recreation in the marine industry.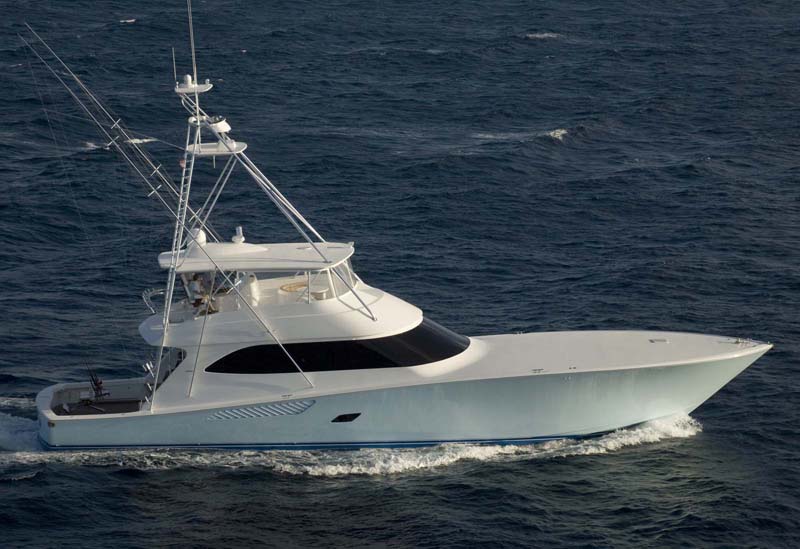 Introduced at the 2009 Miami International Boat Show, the new Viking 82' Sportfish was breathtaking to behold, but stupefying in size. To say it's big is simply a grand understatement. This behemoth dwarfs its little brothers like a hormone experiment gone wrong. Still, Viking's beautiful, trademark sheerline softens her size, while the GT styling shows her true intent. When it's said that something is longer, it's assumed that just the length is increased. When it comes to a yacht being longer than, say, a previous model, it can result in not just an increase in length, but an exponential increase in interior volume and displacement. Enter the new Viking 82 Convertible; it's not just longer than its smaller brethren but more voluminous, taller, broader, beefier and well... downright huge! Let's take a look at Viking's big bruiser.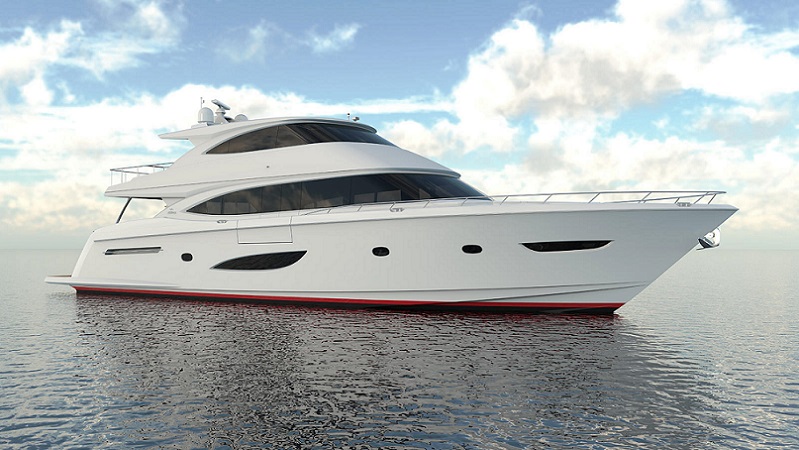 American yard Viking Yachts is presently working on the first hull in a new line of GRP craft called the Viking 93. The first hull is a fast planing type and will house the lower deck with a two-level superstructure above for a completed three-deck layout. The design is done in house and the real yacht is expected to be launched in August of 2017. The mold is already built and is being sprayed with gel-coat.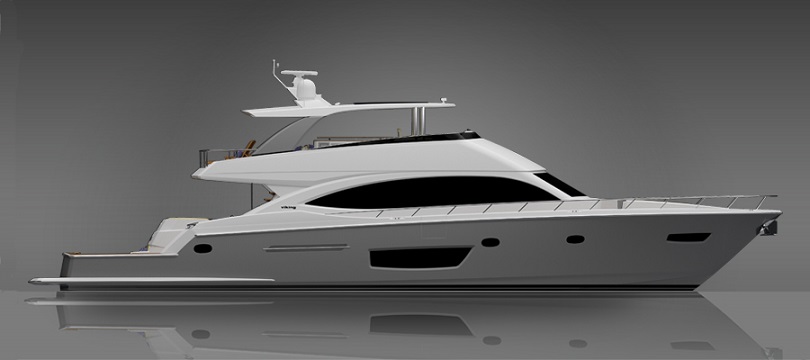 United States based yacht builder Viking Yachts is underway with the construction of the first Viking 82 Motor Yacht. Construction is apace as the delivery time frame has been set for March 2017. This yacht builds on what the Viking 75 Motor Yacht offers and a step-up or a great entry into the motoryacht world with Viking's signature styling. The Viking 82 Motor Yacht will be offered in either enclosed skylounge variant or the open flybridge version as is seen on the first hull of the series.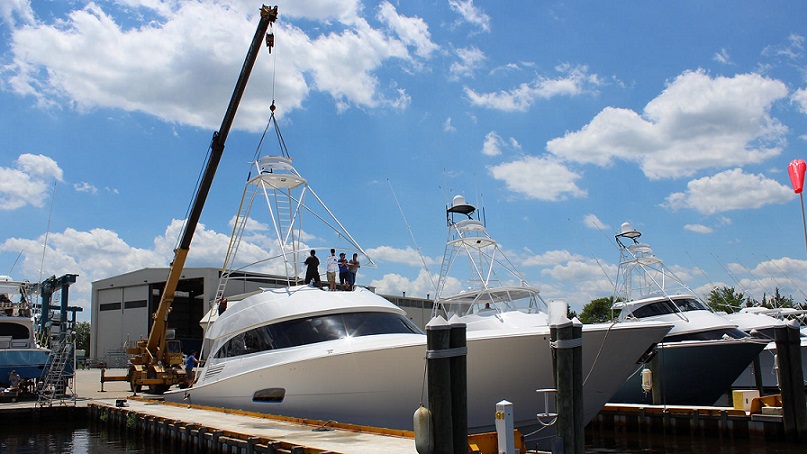 The tenth Viking 92 Sportfisher model was launched last month and the series is now solidifying as a major model in the company's portfolio but this is also the first in that line to be launched and completed in 'Open' configuration. Usually these yachts feature an enclosed flybridge but it appears this owner has broken the tradition. The yacht is due to be ready for delivery to her owner on July 22nd.