Amels Yachts are launched from Makkum and Schelde, in the Netherlands. Amels Holland started as a 1918 family business serving the commercial and naval shipbuilding industry. Today, Amels is part of the Damen Shipyards Group, operating as an autonomous business benefiting from solid financial backing, with additional resources in engineering, production and personnel when required. They began yacht construction in the early 80s, and by 1987 Amels had made the transition to producing only yachts. The recent addition of the Vlissingen yard has added more covered facilities increasing the already expansive space available for vessels up to 655ft (or 200m). Luxury yachts are a specialty at Amels, where they construct yachts starting at 130 feet in length. Both of the Amels locations are modern, well-equipped facilities offering the same 'Dutch Quality' under a single operation. The large capacity dry docks enable Amels to build the largest Dutch yachts available today. Amels is also equipped for yacht refitting, with one of the more notable refits being the motoryacht "Nabila" for Donald Trump. Amels Yachts are highly regarded in the yachting community with Tigre D'Or winning awards from the Superyacht Society for "Best Power 141 ft+" in 1997 and "Best Power Interior" in 1997 and 1999. One of their most spectacular yachts to date is the 242' (73.69m) "Ilona", launched in 2004 to full MCA compliance, including special UK CAA CAP-437 compliance for the helicopter and fueling system.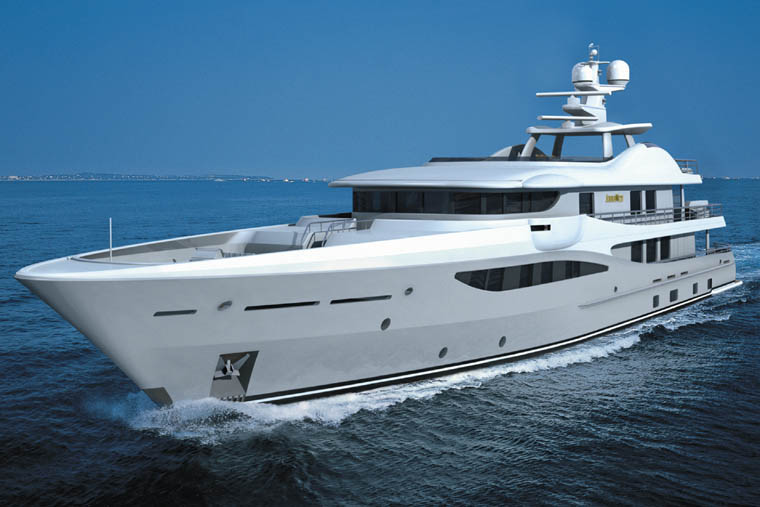 Amels 171' - A Virtual Tour Amels, a world leader in custom yacht building for twenty-five years, has developed an exciting new concept in yacht production. In today's fast moving era, time has become a more precious commodity. Many buyers aren't keen on waiting several years to design and build a new yacht. An increasing number of clients want to take delivery of a new yacht sooner, more economically, yet with no compromise in quality and individuality. For these clients, Amels has created the LIMITED EDITIONS. A line of yachts with a timeless flair, designed on a platform of proven naval architecture and engineering. With outfitting and general arrangements pre-defined, the Limited Editions can be built in less time than a fully custom build and still give the client a high level of personalization. They offer the same seaworthiness, maneuverability, top-quality system components and superb finish as all of Amels custom yachts.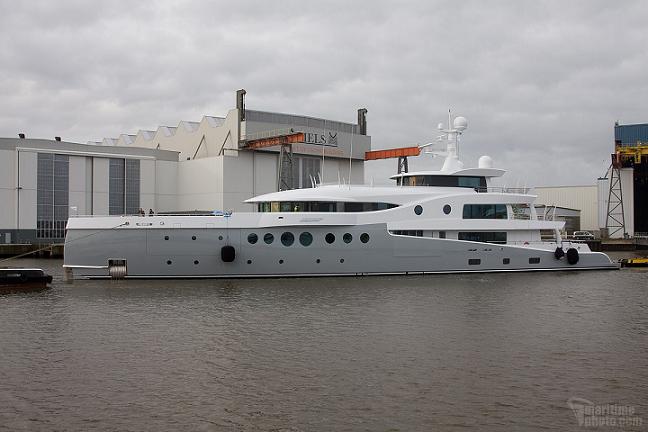 Amels launch first unit of the LE199 series Dutch yard Amels kicked off 2013 with the launching of not only their first yacht for the year but also the first yacht of the Limited Edition 199 line. While a name has not been disclosed by Amels, the Tim Heywood design has been widely refered to as "Event". Hull 5501 bears interior by Laura Sessa with the ability to sleep as many as twelve guests and fourteen crew plus the captain. The yacht's bow gives her a distinct appeal and one that isn't that unfamiliar from Amels. The straight bow is somewhat reminiscent of Amels Sea-Axe line of Fast Support Shadow vessels. The first LE199 boasts many features that you would expect on a 60-meter superyacht. Many of the superyacht's notable features are inclusive of a touch and go helipad that is located on the bow -forward of the bridge- and an enclosed lounge on the sun deck. Additionally there is a sizable beach-club in the aft hull that spills out onto the yachts' bathing platform and there are two large folding balconies located amidships. The beach-club boasts an enormous swim platform, retractable stairs a Sauna, a steam shower and the latest gym equipment. Her tenders are stored up front in the forward bow in a garage behind flush-fitting gull doors. The new superyacht is expected to run at a top speed of 16.5-knots being fed by 149,000 LT capacity fuel tanks. She has been built with a steel hull and aluminium superstructure with Naval Architecture coming from Amels themselves. The stylish Heywood design comes in at just shy of 200-feet LOA (198'.98'') with a handy beam of 33.79-feet (10.30-meters). Her maximum draft is around 3.45-meters. When hull 5501 is delivered to her owner, she is expected to be thrusted into the charter market for late Spring/Summer season. For more information: Amels P.O. Box 84 4380 AB Vlissingen Glacisstraat 165 4381 SE Vlissingen The Netherlands Amels The ART of yacht building *** Wim Kosten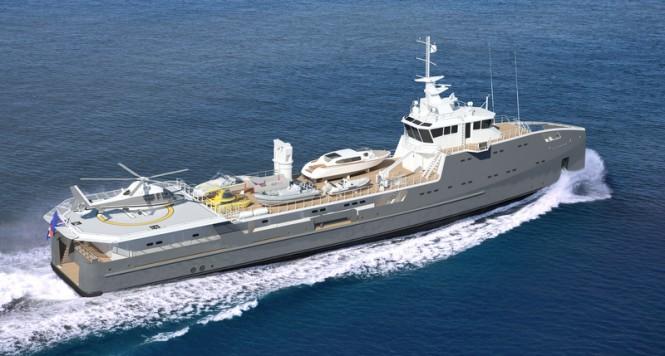 Amels has successfully sold the second unit in the Sea Axe fast yacht support line. You will of course remember the first unit, "Garcon 4 Ace" that debuted at the high-profile 2012 Monaco Yacht Show (MYS) in September http://www.yachtforums.com/forums/amels-yacht/19492-delivered-amels-67m-seaaxe-support-gar%E7-4-ace.html. As you may expect, the second unit will be similar to the first however, there will be some distict differences.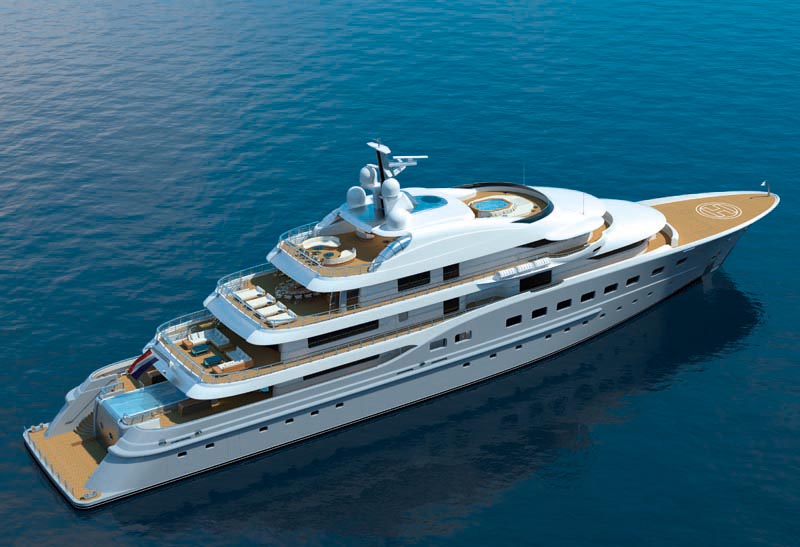 Dutch yacht manufacturer Amels took the drapes off a new concept at the just concluded Monaco Yacht Show (MYS) last week. The new yacht now firmly stands at the top of the Limited Edition series of yachts. The superyacht bears distinct lines from the pen of Tim Heywood and not only is she the largest of the LE range she is also the biggest yacht conceptualized by Amels. Tim Heywood's job was to keep the potentially bulky lines very smooth and streamlined making it almost hard to believe that this is actually an 83-meter superyacht. If the other models in the Limited Edition range didn't attract clients by their features fast enough then the LE 272 is sure to fully elevate the interest of anyone.