ISA Yachts is an acronym for International Shipyards Ancona, which was formed by the Rodriguez Group, a publicly traded yachting conglomerate, to manufacture a new line of yachts. Thus ISA was born. Currently, ISA has delivered two 153' yachts, with several more on order. Another addition to the line will follow shortly, with the ISA 120', a water jet driven mega yacht with some of the same design elements that has made their larger yacht such a grand success. Located in Ancona, Italy, ISA Yachts is managed by Gianluca Fenucci and Marcello Maggi. They oversee a workforce of 110 people, that are highly educated and bring years of yacht building skills to the group. The management team has worked together for over 20 years prior to forming ISA, which would be expected given the level of complexity necessary to bring a totally new yacht to the market and quickly establish themselves among the world's best yacht builders.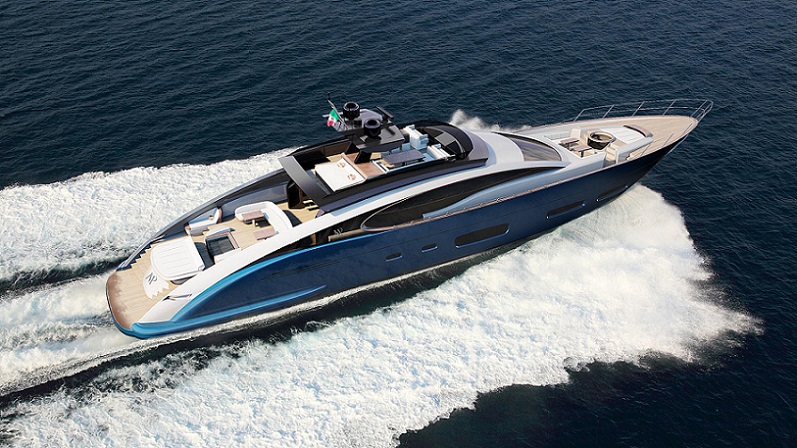 Fresh off from their acquisition by the Palumbo Group, Italian yard ISA is set to have a new model to be built. Unveiled at the ongoing Monaco Yacht Show (MYS), the ISA 121 SuperSport is going to be the first new model for the Italian yard under new ownership. Marco Casali has designed the craft's edgy and sporty exterior lines and it is expected that construction will be in composite.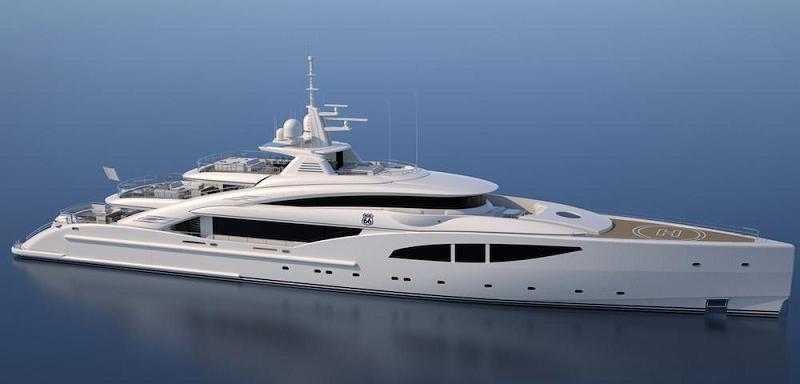 After the official presentation at the FLIBS 2014, where the project drew a large attention, ISA YACHTS is happy to present its latest concept design named ROUTE 66, in honor of the famous legendary American highway crossing the States from Illinois to California. The concept behind the ROUTE 66 is to emphasize the outdoor experience of a yacht without compromising the space and comfort that the owner would expect from a steel and aluminum displacement yacht. The overall beauty of yachts over the years has been lost to interior space, on the contrary ROUTE 66's offers space for owners who love the sea and like to be outside. ROUTE 66 is a motor yacht with lots of space in relation to the total volume and her lines are sleek and graceful. The design does not achieve extra deck space by stacking the decks, there is not the piled-up effect – one layer after the other, the philosophy of the whole concept is to guarantee the owners the space and comfort they would expect.
Italian builder ISA Yachts delivered one of their more significant projects for 2014, the 66-meter member of the Granturismo line, "Okto". Head of ISA Yachts, Luciano Bregola, commented. "This gem of a yacht is the result of the perfect collaboration of a well concerted team of experts who designed, engineered, built and delivered a distinctive yacht which will set new standards in the industry. We are all extremely proud of Okto - Bregola continues - and wish her Owners to enjoy extensive world travels aboard such a magnificent yacht". ​​