Canados is an acronym in the yachting business for CAntieri NAvali Di OStia (Ostia shipyards). The shipyard started operations in November 1945 building military boats and than decided to specialize in leisure yachts. The founders of Canados made history in the boat-building business in Italy by being at the forefront of the technological improvements applied to leisure yachts. Since the incorporation of Canados, Ostia became one of the 'hot-spots' for boat building in Italy and skilled labor continued to grew rapidly as the years went by. Now days all the skilled expertise needed for yacht building is available in Ostia and in nearby Fiumicino. The Company has changed hands only twice, the last of which was in the year 2000. This had enabled Canados to keep up with the same good standard and reliability that has become synonymous with their acronym. The numbers of Canados yachts are indeed impressive. In 58 years, they have successfully delivered more than 500 motor-yachts ranging from 40' to 120', more than 150 sailing yachts and several fast boats for the Coast Guard and other military organizations. Canados is located in Ostia, 30 km. west of Rome, on the Tyrrhenian Sea and 7 km. away from Fiumicino International Airport.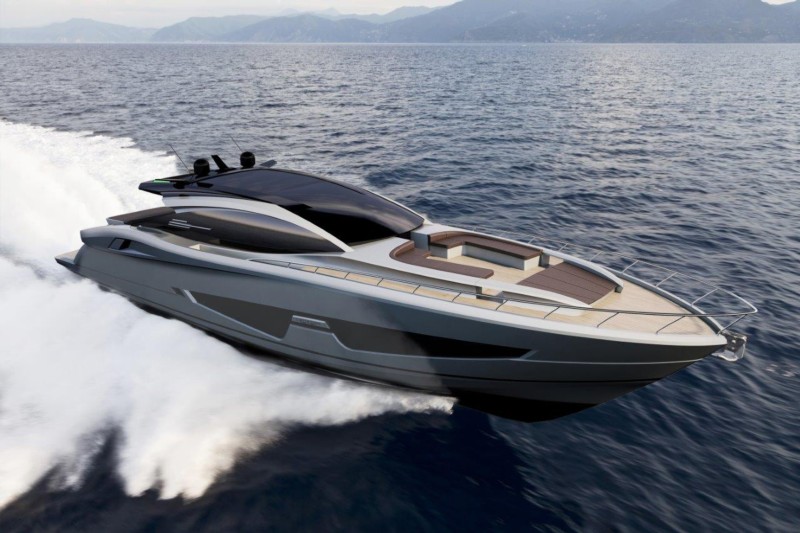 Recently Italian builder Canados unveiled the 969 Coliseum Fast Planing yacht. They also unveiled other models that are expected to come to market in 2017. The 822 Gladiator is another model recently revealed by Canados. The Gladiator is a full performance open sport type yacht that will blow your socks off! She is expected to come with several engine packages giving the owner a swatch of choices. If an owner chooses Triple MAN 1900 HP package this yacht arguably will be able to hit the 60-knot mark. If that engine package is chosen Canados will have save weight and further reinforce the construction utilizing kevlar and aramat with carbon fiber.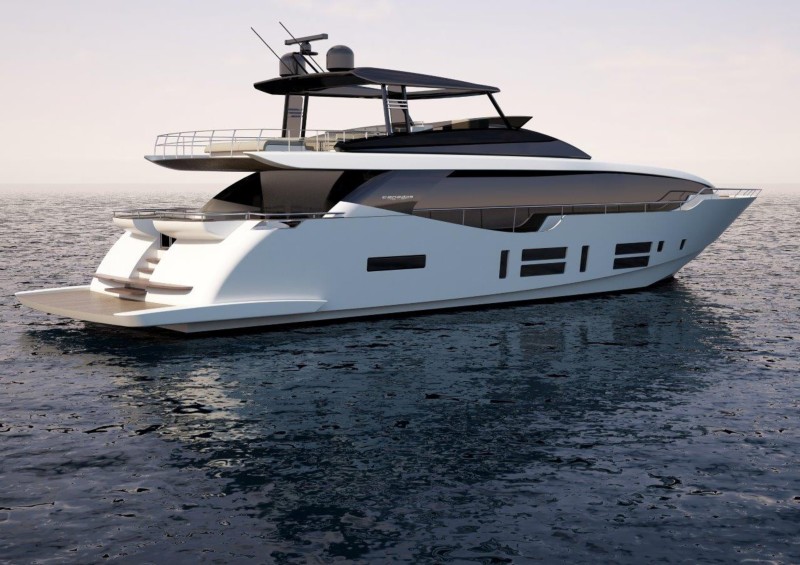 Dubbed the 969 Coliseum Project by Canados, this yacht comes in just shy of 30-meters LOA. The very sportive lines were drawn by Marco Casali. The new craft was just announced by Canados at the Cannes Yachting Festival which is currently ongoing from the 6th to the 11th of September. The 969 Coliseum is being tweaked for a 2017 appearance in real-life. Rising just two full interior decks and an added raised pilothouse design, this yacht is for the crowd who like cutting edge in technology and style!
Italian builder Canados Yachts recently launched and delivered their latest craft, a member of the Oceanic 76 EXP line. It is also the first hull unit in the new Oceanic 76 EXP model. This is actually the smallest member of the fast expedition line that Canados offers as they have as large as a 140-footer with the others being 95 EXP and 120 EXP. The 'displaning' hull has been created to allow the craft to run efficiently at lower speeds and still be able to plane easily at 25-knot speeds.